Support Programs for Exhibitors
TGS Business Matching System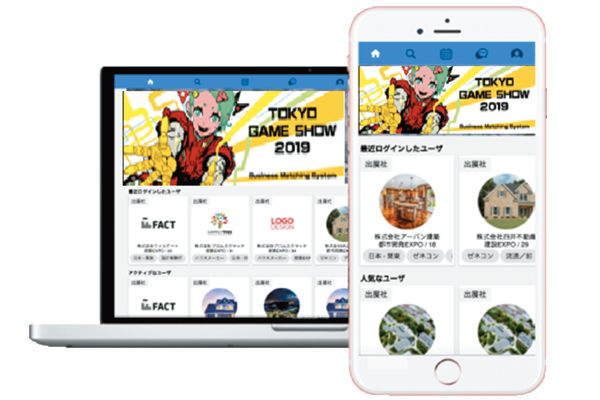 TGS Business Matching System connects exhibitors with Business Day visitors or other exhibitors is available. Via PCs or smartphone/tablets, exhibitors can look up business partner, make an appointment, set up business meetings and reserve free-of-charge meeting space. The system is available both in Japanese and English.
System Flow
1. Login and Register Profile
2.Matching Search for business meeting
3.Message Apply for appointment
4.Appointment Confirm meeting schedule
Record of TGS 2019
Number of users has increased by a large extent
Registered Companies/Organizations: 1,575
Number of Advance Appointment Request: 4,780
Confirmed Appointments: 1,496
Exhibitor's Meeting Space in the Business Lounge All Exhibitors 【Free】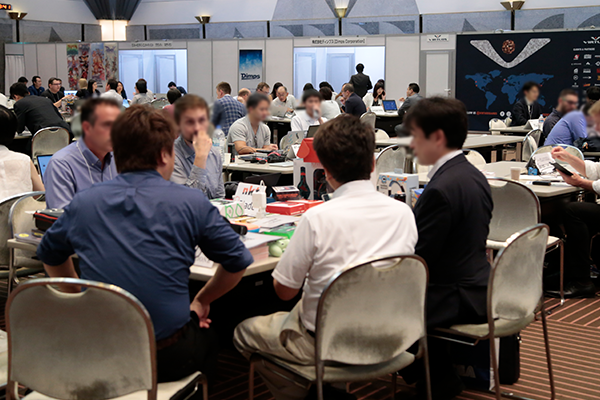 All exhibitors can use this space located at International Conference Halls. Reservations can be made online in advance or on-site.
Business Matching Coordinators in the Business Lounge
TOKYO GAME SHOW augments its matchmaking and coordination functions by placing Business Matching Coordinators in the Business Lounge. These coordinators assist exhibitors and trade visitors with appointments and consultations, and help arranging ideal match-ups in the Business Lounge.
Exhibitor News
Exhibitors are able to publish "Exhibitor News" on TGS official site.
Press Information Distribution Service (From July)
This service provides exhibitors the opportunity to distribute press releases to media in Japan and overseas. 2 companies per day.