Kyoto
Eddie Lee
|2013 Best Arts Award
1

What's your background in making games?

I've worked before in a studio in Kyoto, Japan called Q-Games where I worked on a few titles including Pixeljunk 4am, NomNomGalaxy and Tomorrow's Children.. I've since left the studio and started my own studio based in Los Angeles called Funktronic Labs.
2

How much time did you spend working on the game?

I've spent several months developing "Kyoto". During the duration of the development, the concept and mechanics have evolved drastically.
3

How did you come up with the concept?

The game "Kyoto" was a homage to the beautiful city that I've lived in. When I first moved there, I was so in awe of the beauty and majesty of the city that I wanted to pay homage to it in the only way I knew how -- which was to make a interactive game experience out of it!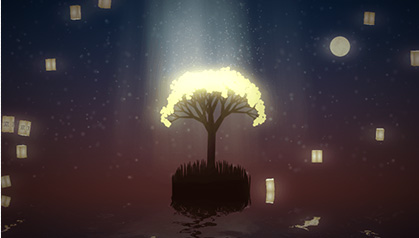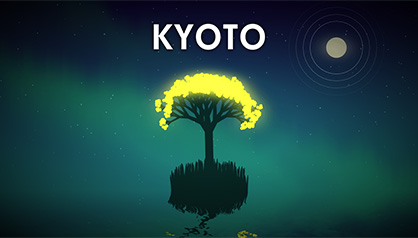 4

What development tools did you use?

We used our own custom engine called "FunkEngine". It is a C++/OpenGL based engine that we've used to develop other titles like Collider and Nova-111.
5

What were the significant changes from the "old buggy prototype"
you made a year ago?

Alot of usability testing to make the puzzle mechanics a bit more clear. Also alot of brushing up on the visuals.
6

Have you sold or released the game of your presentation? How did it go?
Let us know what it has gone since then.

The game is released publicly for free. Since then, it has been suprisingly well-received and been show in various museums/exhibitions around the world.
7

What is your goal as a game developer?

To create meaningful interactive experiences through the power of games and other interactive technologies.
8

Please send a message to game developers who is joining SOWN
with his game!

Experiment and be free! There is still so much to explore. :)

To Exhibit [Deadline for Applications] May 29(Fri) [Exhibitor Briefing] July 1(Wed) Download TGS 2015 Exhibit Data(PDF)