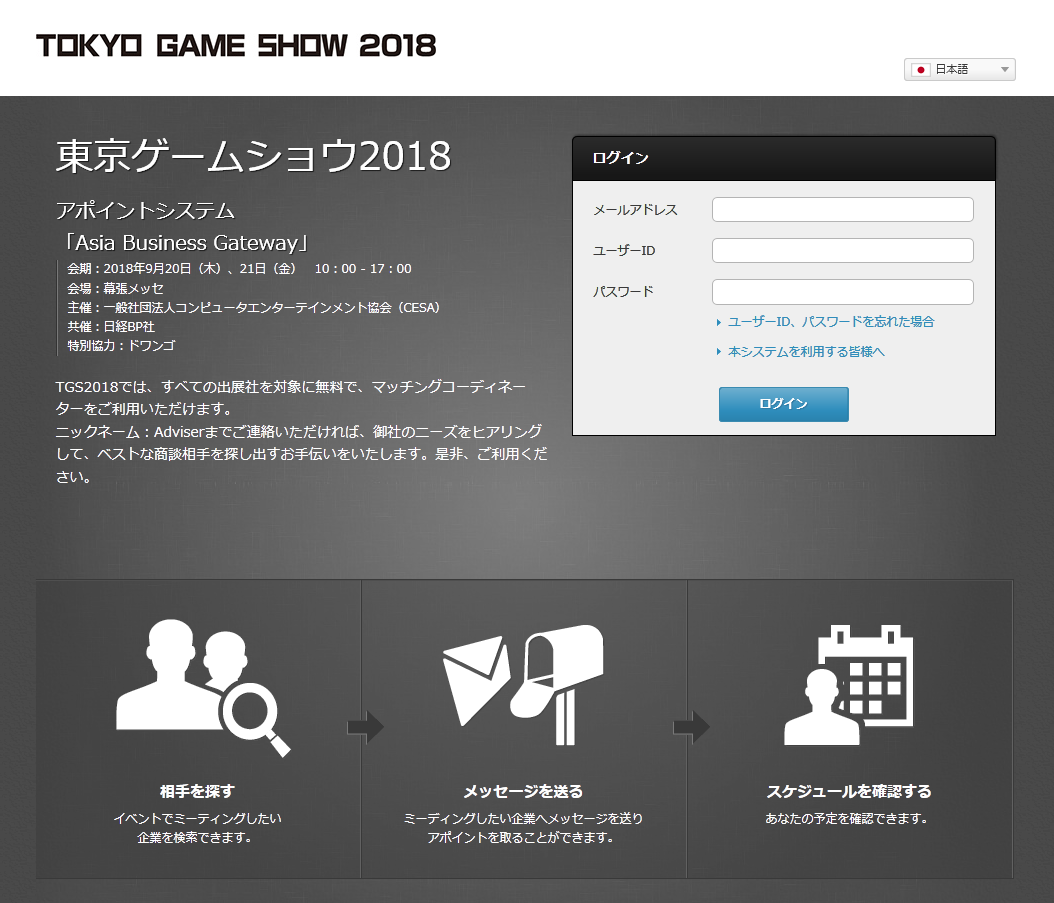 * A screenshot of TGS2018 official website
TGS Business Matching System connects exhibitors with Business Day visitors or other exhibitors is available. Via PCs or smartphone/tablets, exhibitors can look up business partner, make an appointment, set up business meetings and reserve free-of-charge meeting space. The system is available both in Japanese and English.
TOKYO GAME SHOW augments its matchmaking and coordination functions by placing Business Matching Coordinators in the Business Lounge. These coordinators assist exhibitors and trade visitors with appointments and consultation, and help arrange ideal match-ups in the Business Lounge.