The first visit to TGS -Pubic Day Version-


The picture shown here are from TGS2012. Please look at them for your reference.
Precaustions inside the venue
Rules for using Wi-Fi
Please set the Wi-Fi of the mobile routers, smartphones and mobile game machines to OFF at Hall 1 - 6.
Due to the rapid increase of various mobile equipment, the radio wave environment in the venue has become bad causing some effect on game demonstrations and trial plays. We would like to ask for your cooperation in going to the Wi-Fi area (free of charge) located in the 2nd floor concourse. when you want to use Wi-Fi.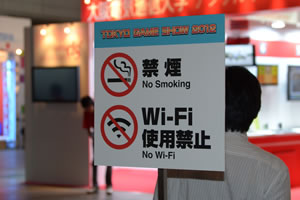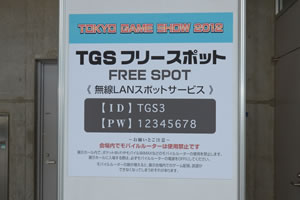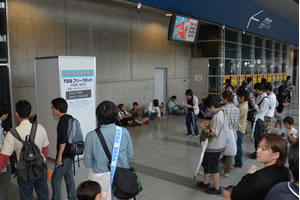 If you want to enjoy StreetPass communication or play a network game with an opponent, we have an area specially set up for these purposes (Blue Plaza, Red Plaza) in the 2nd floor concourse.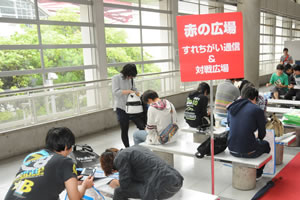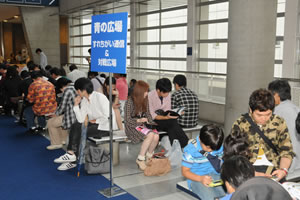 Notes for taking photos at the site with cameras and smartphones
In case of taking photos of a certain booth, each exhibitor has its own set of rules. Please follow these rules (some exhibitors prohibit any photos to be taken). if you want to take a photo of a companion, please ask that person for permission before taking any photos. Please use your common sense so that you will not be mistaken for secret filming or secret photographing.
You can only take photos of the cosplayers within "Cosplay Area". "Cosplay Area" is located in Hall 9, outdoors and the south side (ocean view side) parking lot of Hall 4-6. Please do not take any photos other than these places. Also, please note that video shooting is not permitted.
For your information, media such as TV, newspapers, magazines or the Management Office will be taking photos at various places in the site for press report and keeping a record. Please be warned in advance that there is a possibility that you may get into such photos.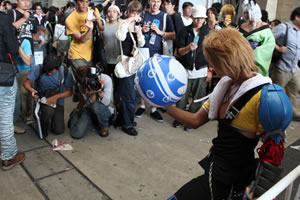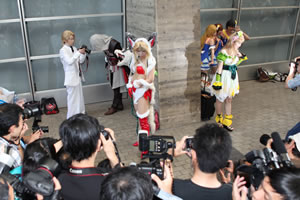 About drinking, eating and smoking
There is a Food Court at the venue and some tables are available although there are no chairs. Also, there are other restaurants in places such as Hall 1-8 2nd floor concourse and some stores as well as restaurants around Makuhari Messe.
Smoking is prohibited at the venue, so please smoke in the designated smoking areas (at 2nd floor concourse, etc.).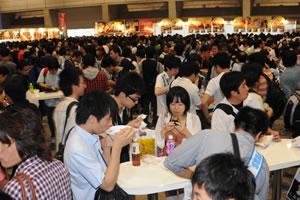 About a place to rest
At the exhibition site, there are no chairs/benches for you to sit down to take a rest. Please sit on the bench or sit in one of the restaurants/coffee shops along the 2nd floor concourse.