Cooperation by:International Game Developers Association Japan Chapter(IDGA Japan)
SENSE OF WONDER NIGHT 2016
Presenters of 8 games selected!
Presentation Outline
| | |
| --- | --- |
| Date | September 16 (Fri) 17 : 30 - 19 : 30 |
| Venue | Hall 11, e-Sports Special Stage, Makuhari Messe |
| Admittance | Please show your Business Day Pass at the entrance. |
* Seats will be available with first come first serve basis on the day.
* On September 16 (Fri) 17:30 pm - 19:30 pm, The SOWN presentation will be broadcasted on streaming channel.
Games for Presentation
Fantastic Contraption
Northway Games and Radial Games


〔Canada〕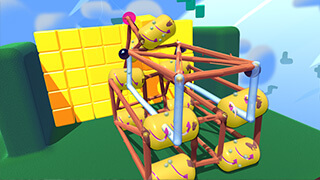 【Outline】

Fantastic Contraption is a surreal building game for Oculs Rift and Vive VR. Create life-sized contraptions as tall as you can reach, then send them whirling, flinging, and trundling off to solve puzzles on the other side of a floating island. There are no right or wrong solutions, so bring your creativity.
TAINTED
INSTITUTE OF TECHNICAL EDUCATION/NATIONAL UNIVERSITY OF SINGAPORE

〔Singapore〕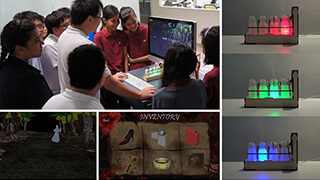 【Outline】

"Tainted" is a first-person 3D adventure game that enables players to experience a traditional horror folklore using visual-auditory-olfactory interactions. In Tainted, the olfactory information seems closely coupled with the players' experience and enjoyment of the narrative as well as the smell-driven gameplay. "Tainted" is a first-person 3D adventure game that enables players to experience a traditional horror folklore using visual-auditory-olfactory interactions. The system consists of a computer to play the game and a smell-emitting module that contains different scents. The olfactory information provided by the added modality of smell delivers an immersive gaming experience by enabling players to sense predefined game conditions (e.g. imminent threat, game hints), receiving game narrative information, and invoking intended emotional responses (e.g. fear, curiosity). Four scents (jasmine, pineapple, mango and banana) are explicitly used to uncover and guide the plot in the horror-themed survivor game involving a Southeast Asian folklore character (ghost), the "Pontianak". In Tainted, the olfactory information seems closely coupled with the players' experience and enjoyment of the narrative as well as the smell-driven gameplay. Although, there are existing technologies that examine olfactory displays and games, almost all of these systems use smell as a feedback mechanism only. However, in our approach the story or the plot itself is driven by the smells, thus creating a seamless integration between the storyline and the multisensory feedback channels. Also, numerous studies suggest a close relationship between emotions and olfaction - smells may modulate behavior, mood, and cognition. Similarly, in Tainted, the banana smell may actuate fearfulness since it is associated with the ghost in the story. Thus, it enables the delivery of not-time sensitive olfactory cues to the player in a unique manner.
Chambara
team ok

〔USA〕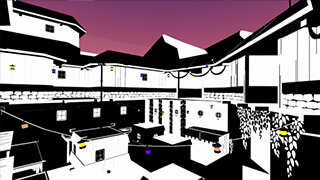 【Outline】

Chambara is a local multiplayer stealth-deathmatch game of two colors, allowing players to camouflage themselves with the environment. Chambara's core mechanic is disappearance - a unique marriage of visuals and design. It elegantly reinvents hide-and-seek in a world of two colors, where players strive to disappear against solid backgrounds in dynamic environments, and are revealed by shifting perspectives when they choose to move or attack. This empowers players to sneak, search, and ambush each other in dramatic, stylish duels.While Chambara is a competitive action game, we wanted to avert it from the toxic tropes of hypermasculinity, redemptive violence, and diametric opposition that come out of uncritical design thinking. We value competitive games because of the dialogue between players and the relationship to sportsmanship, and believe that there are many positive values that can be drawn from that kind of play. We wish to draw out the best aspects of this kind of game with Chambara.Chambara has been exhibited at events like E3 2015 & 2016, Indiecade, BitBash, the Independent Games Festival, and Orbyt Play. Chambara is also the winner of the 2015 BAFTA "Ones to Watch Award" and an IGF Award Nominee for Best Student Game. Chambara promises to thrill and connect players with its striking visual style and deep, tactical play.
OPUS: The Day We Found Earth
SIGONO

〔Taiwan〕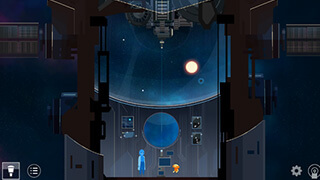 【Outline】

OPUS: The Day We Found Earth is a stargazing experience handcrafted for people who enjoy story driven games and arguing about Pluto. After eons of spreading across the cosmos, humanity has lost its way back. Help the childlike robot Emeth carry on his creator's will of finding our long lost home, and peer into a forgotten galaxy through the lens of a deep space telescope.The story opens with the simple objective of finding Earth. Yet throughout the game, each character, bound by this common thread, will find their own purpose as they question the meaning of their journey.The gameplay was inspired by stargazing, using observational elements such as coordinates, filters, and sections to design the puzzles. As players search through the vast starscape, we intend to evoke the sense of awe and loneliness one might experience as they stare into a clear evening sky, and the joy of having a friendly companion when that feeling becomes too overwhelming.If the Universe is an endless network of vertices, and each of us a tiny node, then the connections between us are like sparks of a faint pulse, and the journey to reach distant worlds a burst of energy, rippling across the network. OPUS: The Day We Found Earth, is a tale of how one becomes whole, told through the passage of solitude towards companionship.
UnWorded
Bento Studio

〔France〕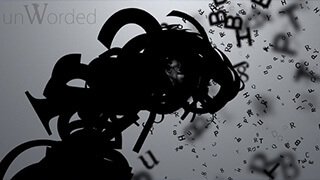 【Outline】

unWorded is a game where everything is built from letters. It let you dive into the mind of a writer and experience is inner creative world.Hospitalized after a serious accident, a writer reflects about his life by the means of strange and wondrous tales.Help the writer reassemble his memory and thoughts in this narrative puzzle game where everything is composed of letters. Use your imagination to create objects using those letters and find out what is inside the writer's head.
Line Wobbler
Robin Baumgarten

〔UK〕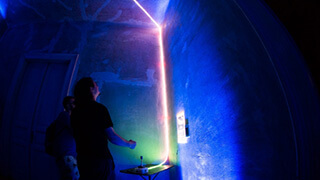 【Outline】

Line Wobbler is a one-dimensional custom hardware game with a custom wobble controller made out of a steel spring and a five meter long ultrabright LED strip display. The entire game runs on an arduino, including sound, particle effects and 120+fps. The game is a one-dimensional dungeon crawler where the player navigates obstacles and fights enemies to reach the exit of a series of increasingly difficult levels.Line Wobbler is an experiment in minimalism in game design, use of novel input mechanics, and the incorporation of physical space into the game. The restraint to only one dimension poses a formidable challenge for creating engaging gameplay, artistic direction, and technical realisation.
DOBOTONE
Videogamo

〔Argentina〕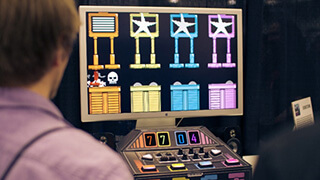 【Outline】

DOBOTONE is a 5-player video game console specially designed for parties. Four players compete in a variety of built-in party games using two-button controllers, while a fifth person takes on the role of a powerful Game Remixer who can change the variables of the games in real time through the console's special knobs and buttons, turning the challenge (and the party) up.We designed DOBOTONE as a system specially thought for parties and the needs that arise from them. A system players can easily relate to (even when they're drunk), choose games as fast as they can and have the possibility of fooling around with the console itself, by tweaking some of the core variables. We decided to establish a set of rules for the games that totally relayed on intuitiveness, as we wanted the players to instantly understand what each game was about. No time for tutorials. No time to realize who is who. Just press the buttons and play. We also wanted the console to be a very present device, different to modern systems. The central control board, allows them to play with speed, gravity, zoom, visual glitching and, of course, sound fx and music volumes, without having to get into any in-game menu that could interfere with the desired experience. We also added two special arrow buttons to navigate through the games without any kind of loading times and four personal buttons to turn each player on and off in no time. You can also play one game repeatedly or choose "random" which automatically selects one random game after the other. Games include some classic genres like fighting, puzzle or racing, but also some unclassifiable weird experiments, all through the two-button control scheme filter.With all these decisions we are suggesting the players not only to enjoy the games in a traditional way but also to kind of "hack" gameplay and, because everyone has access to that, even people who are not actively using the console, to add a sense of anarchy to the whole thing.
Advanced Maka Dai Shogi
Osaka Electro-Communication University
Department of Digital Games Takami Lab.

〔Japan〕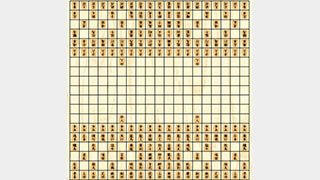 【Outline】

Maka Dai Shogi is a unique Japanese chess (called "shogi") originated from a large variant of shogi in the late Heian period (10th-12th centuries). This game is played on a board consisting of 19 rows and 19 columns. Each player has a set of 96 pieces of 50 different types. Because of such a large number of pieces, it was assumed that this match had never been actually held. Four years ago, our research team started to re-establish the rules of the game based on the analysis of journals and essays of the Heian period and historical documents of the Muromachi period (14th-16th centuries).
The results indicated that many of the rules widely accepted (based on historical documents of the Edo period: 17th-19th centuries) are different from the original game. We also found that this is a fascinating board game that was actually played. Based on these findings, we developed an electronic Maka Dai Shogi (Advanced Maka Dai Shogi) game by combining the traditional game with computer-aided functions and an online game mode. In this presentation, we would like to introduce not only the features of the game we developed but also the traditions of shogi we re-discovered, such as the rules of the game and the meaning of each shogi piece. Maka Dai Shogi is not a mere board game that offers entertainment but a narrative game that has an elaborate plot to illustrate the dynamics of ancient battles, the Buddhist worldview, and yin-and-yang divination. Moreover, by tracing the routes of the pieces of Maka Dai Shogi, we found that the game has much to do with the Bhaisajyaguru (Medicine Buddha), the Twelve Heavenly Generals, Gigaku masked dance, a pair of guardian dogs/lions, the Lotus Sutra, divination, and ancient Persia. Although we cannot explain further details due to the limit of 800 characters, we can at least assure that the cultural history of ancient Japan can be seen on the board and pieces of Maka Dai Shogi. Every time, it is reissued, the elaborateness of the rules of the game has been revealed, indicating that the game was actually played. Actually, we are surprised that there was a game creator who devised such a captivating game at the end of the Heian period in Japan. We are proud to make this presentation not as a developer but as a discoverer of this long-forgotten game: Maka Dai Shogi.
Presentation Movie of 2015